Paint Revolution
412 Nichols Ct
Saint Peter, MN 56082

507-519-2012

contact@paintrevolution.co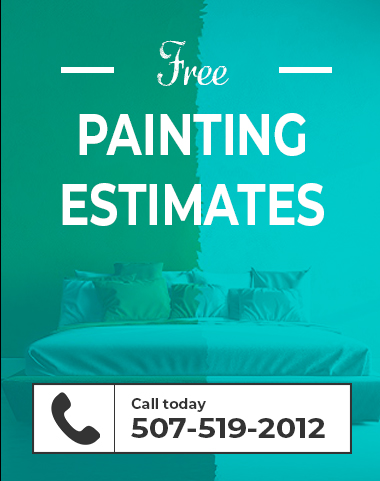 "He picked the right name for the business! My home feels liberated from drab, dreary, and boring! They showed up when they said that they would, finished ahead of schedule and did a great professional job at a very competitive price. I would definitely use them again!"
"Greg did an excellent job painting the interior of my Mankato home at a fair price, in a timely manner, and he did such a great job that I could not find one single area to mark with blue tape for a touch-up – that has definitely never happened. I highly recommend this company!! Very professional."
"Prompt. Quality work. Clean during and after work. Detailed, clear estimate on stayed on cost. Would definitely recommend and use again. Great job."
"I cannot be more satisfied with any other company. Professional, prompt and on time, quality work, and friendly painters. I have already recommended them to a friend thinking about painting the inside of their house."
"We just want you to know that we are very pleased with the paint effort you did on our homes. Also, personally I want to express my complete satisfaction for your hard work. Very professional in every way. Thanks for a job well done!"
Do you have a review you'd like to write for us?
Please contact us today and we'll be happy to post it up for you! We work hard to earn the best reviews and we'll backup our work 100% to earn that trust.
Don't paint alone! We can help!
Contact us today for a free project estimate!