Popcorn ceilings are universally despised
…for good reason
One of the more popular home renovation searches is how to remove a popcorn ceiling. With good reason as popcorn ceilings are no longer an appealing feature in today's homes. Popcorn ceilings were all the rage in the 1960s and for many years after – partly because people liked them, and partly because they made building homes that much easier. As a builder, you didn't have to create a perfect ceiling with all its tough angles and lines. You could just popcorn the ceiling instead, which covered up any imperfections.
Let the professionals handle it
At Paint Revolution we despise popcorn ceilings too and we take it a step further, we remove them! If you are going to be selling your home, removing a popcorn ceiling can go a long way in helping it sell quicker and for more money. Many buyers today lack the time, motivation or inclination to take on a project such as popcorn ceiling removal. Kiss your popcorn ceiling goodbye and don't look back because we're moving forward toward modern textures and smooth surfaces. We've put together 7 reasons you can't wait another day to remove that mess above your head:
1. It may contain asbestos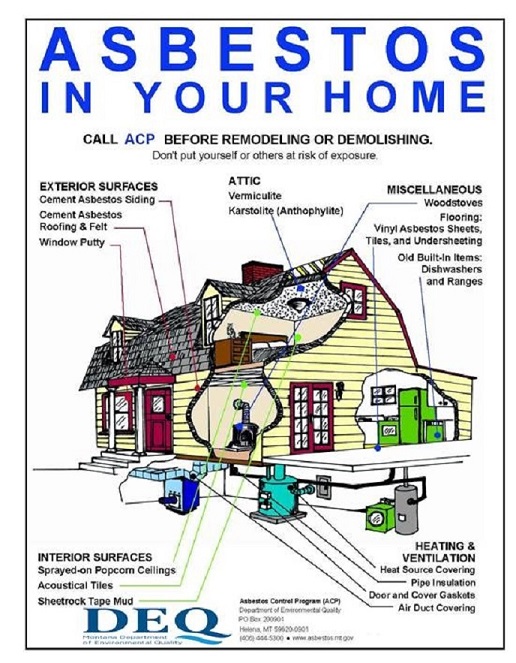 If your home is predates 1978 – popcorn ceilings often had asbestos. Were you ever told not to throw stuff at the ceilings in elementary school because there was asbestos up there…yeah that stuff. If you have a home that was built before the 90's stop before you do anything else and test to see if you have asbestos in the ceiling. In fact, if you have any reason to believe that you have asbestos, have it tested. Don't risk it; asbestos removal is not a DIY project!
2. It catches dust
Every little nook and nip in those ceilings is a container for dust. Oh and spiders love popcorn ceilings too. Smooth ceilings just can't retain dust the same way.
3. It's extremely difficult to patch
Sure you can buy kits and cans that claim to do it but the texture patterns will never fully match leaving an irregular patch of popcorn.
4. Easily damaged and impossible to clean
Have you ever accidentally bumped the ceiling while trying to clean a cobweb or working with a light fixture. One bump and popcorn falls everywhere and it tends to leave a telltale mark.
5. It dates your home
Nothing screams outdated quite like a home bristling with popcorn ceilings throughout. Yikes!
6. It's hard to paint
Popcorn ceilings do not take paint well and if you run a brush or roller over it peices of the texture will fall everywhere. These ceilings also have a tendency to sag when moisture is involved and the old method of applying popcorn ceilings tends to fall off easily. On top of that heavily textured ceilings will make it difficult to cut a nice straight ceiling line along your walls.
7. It hurts resale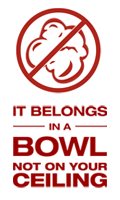 Buyers see all of the above reasons and don't want to deal with fixing popcorn ceilings. It subtracts value from your home. A smooth ceiling may not add to the value of your home, but it will not detract from what you can get when you sell.
Get your ceilings updated today!
Due to all these reasons we highly recommend removing your popcorn ceilings. It is a messy process but done correctly there should be minimal repairs needed to the flat ceiling after removal. How would you update your ceilings? You've probably seen whats called knockdown texture on ceilings before, this is a much more modern ceiling texture that looks beautiful after it's painted. You can also choose to repair the drywall or plaster and bring your ceiling to a smooth painted surface. Whichever you choose Paint Revolution has the experience to help.
If you're ready to discuss what a professional popcorn removal service can do for your next painting project contact us today!